The bedrooms are quiet and overlook the garden. Warm colours and soft furnishings make ever room a truly beautiful place to be. Perfect for letting go, relaxing and soaking up a little luxury.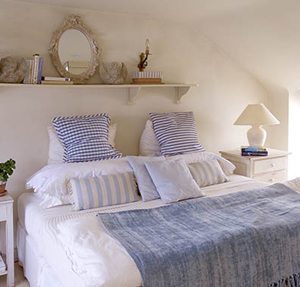 Large double bedded room with ensuite bathroom. This large double room can be made into a twin bed but only on request and for a minimum stay of one week.
Sleeps: One to Two people
Bed & Breakfast: from £100 per night
Bedroom Two – First Floor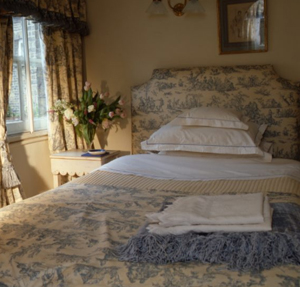 Single bedroom with ensuite shower and a small double bed
Sleeps: One Person
Bed & Breakfast: from £90 per night
Bedroom Three – First Floor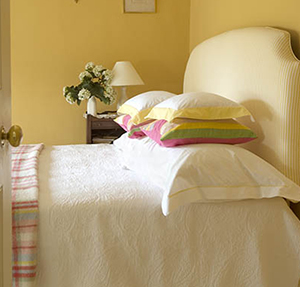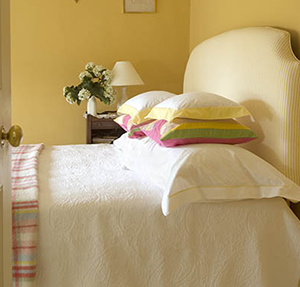 Queen Size double with bathroom next door
Sleeps: One to Two People
Bed & Breakfast: from £90 per night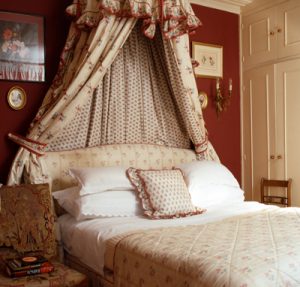 Includes all rooms above and a further large double room. (Only Available in Full House Rental)
Sleeps: Six People
Exclusive Use: from £2,000 per week
Additional points:
Not suitable for children under the age of 12

Check-in to be no later than 9pm please

Booking conditions: As a small business we rely on the integrity of our guests and therefore to avoid unexpected cancellations. Please accept that when you make, and we confirm, a booking of accommodation, we are all entering into a business contract.  We contract to provide you with the accommodation you require and you contract to pay us in accordance with our rates and the following cancellation charges listed below.

Cancellation policy: Cancellation within 14 days of booking date – 100% of the accommodation costs apply. Cancellation within 15-28 days – 50% of the accommodation costs apply. More than 28 days, no payment is due. Please ensure you take out the necessary insurance to cover for cancellation, unexpected illness, bad travel conditions etc.